NEW PRODUCT: Top throttle twist cover for Ducati Panigale V2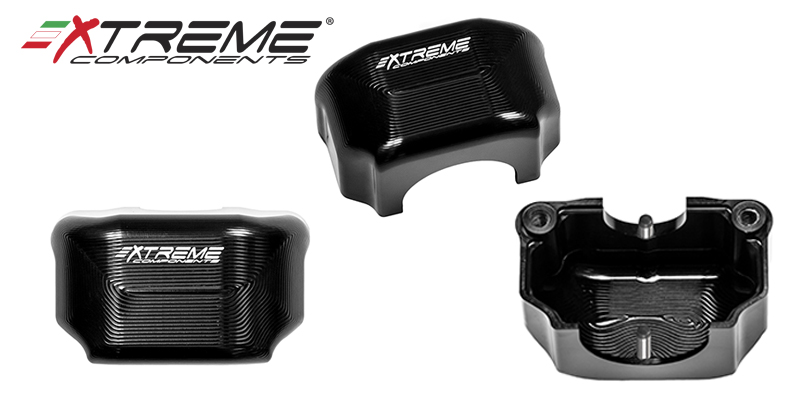 Extreme Components is proud to continue the presentation of parts for the setup of Ducati Panigale V2
This time is the turn of the top throttle twist cover.
The cover is machined from solid aluminum alloy and protect the throttle that is at risk in case of crash.
The cover internally present some steel pins that linked to the original lower side of the throttle twist create the perfect hit resistance. These pins avoid also the rotation of the throttle twist on the clip ons bar.
The cover is realized through small milling passages to augment the quality and elegance of the part. It is finished with hard oxidation and shiny treatment.
FMI / FIM approved.
Now available.
Only racing use.
Extreme Components.